TRI-STAR 37 XRC Trimaran Design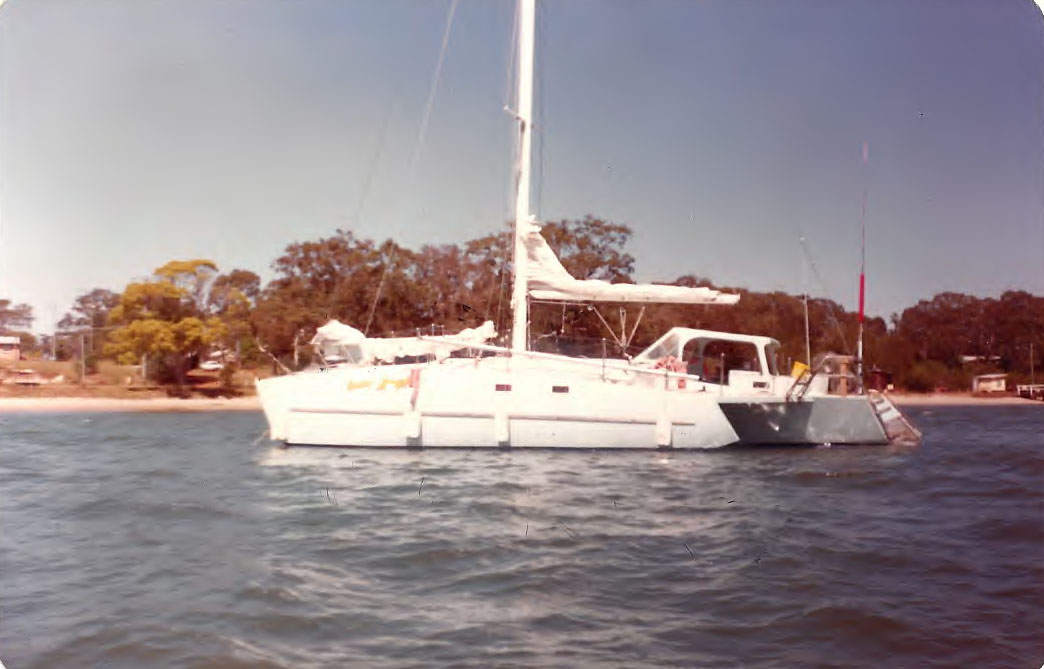 LOA
37 ft
SAIL AREA
894 sq.ft.
BEAM
22 ft
DRAFT MAIN HULL
26 in.
DRAFT DAGGER BOARDS
4 ft
DISPLACEMENT
7300 lbs
USEFUL LOAD
3000 lb
Tri-Star 37XRC is a modern design with hull lines found in the Tri-Star's XR Trimaran series. Tri-Star 37XRC are designed for the greater load carrying capability required of a cruising Tri while maintaining the XR hull lines so performance will be unmatched. The 37XRC's low silhouette of 5' 6" from OWL to the mast step gives minimum windage while the flush deck design gives a higher bow and the spacious interior you have on TRI-STAR 37XRC. TRI-STAR's flush deck are great for lounging and great for sail handling.
Ama "cabin hatches" (optional) a new design feature for the Tri-Star XRC series of Trimarans. Hatches that may hinge to provide a entrance to one's own private ama stateroom.
Tri-Star 37XRC, like all Tri-Stars, may be built using either cold molded plywood construction or foam F.G. sandwich construction. Which ever method the builder selects, the builder will find the design is detailed with the most comprehensive of plans - plans that include full-size patterns, plus Ed Horstman's informative construction books that cover fully every stage of construction.
Ed Horstman designed Tri-Star 37XRC to have performance, spaciousness and seaworthiness, features that are synonymous with Tri-Stars flush deck and unitized construction.
Tri-Star 37XRC a design you will enjoy sailing.
Gallery
Click on images to enlarge
Pricing
TRI-STAR 37 XRC Study Plans $40.00 Add To Cart

TRI-STAR 37 XRC Plans $800.00 Add To Cart